100% Money Back Guarantee
Free Shipping on US orders over $199
Curious what the buzz is about? We are proud to have incredibly loyal and happy customers and we're confident you will be too. If for any reason you're unhappy with our products, we offer a 100% money-back guarantee. No questions asked.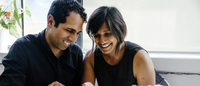 Get your nutrient packed supplements delivered quickly and at no cost to you when you spend $199 or more with NutraV.
Plantbiotic
Natural Gut Support (30 Day)
Get Free Shipping*
---
Free Shipping in the US for any orders over $199!
Full Spectrum Gut Protection
Activates The Digestive System

Natural Gut Cleanser
Plantbiotic was developed from botanical compounds used to treat critical diseases such as Malaria, Dengue Fever, and Dysentery. The active ingredient, Artemisia Annua, combined with other plant-based alkaloids may support antibacterial, antiviral, antifungal, antiparasitic, and anti-inflammatory functions in the body.

The single best use of the Plantbiotic formula is to cleanse the intestinal tract of any possible microscopic vermin that may be adversely affecting someone who is having any type of trouble with stomach and gut adversity ranging from acid reflux to various forms of colitis, and includes chronic overgrowth of yeast, rosacea, and other gut-skin ailments.
Artemisinin, Black Walnut Husk, Tea Tree, Olive Leaf Extract, Pau D'Arco, and Dong Quai Root.
Certified Gluten-free
NON-GMO
All-natural
Take one sachet once daily with food.
Q: How do I take Plantbiotic?
A: Adults take 4 capsules, all at once with food.
Q: What is the serving size?
A: 4 capsules
Q: When will I feel something?
A: Within 24 hours.
Q: Can I take this with other supplements?
A: Yes, but it's recommended to take this supplement with food only.
Q: Should I take Plantbiotic with food?
A: Yes.
FREQUENTLY ASKED QUESTIONS
Q: What is Plantbiotic?
A: Plantbiotic is an all-natural gut cleanser that is safe for healthy gut bacteria. The Plantbiotic formulation evolved from botanical extracts used to treat Malaria. The combination of nutrients in Plantbiotic has a synergistic effect on the gut by boosting your immune system. This protocol is a daily prophylactic focused on travel-care which supports and protects the gut. This formula has antibacterial, antifungal, antiviral and antiparasitic properties.
Q: Who should take Plantbiotic?
A: Anyone who has chronic gut, digestive or immune system disorders. Travelers, especially to countries where food or water sources may be suspect, are encouraged to always have a spare pack or two of Plantbiotic handy!
Q: Why should I take Plantbiotic?
A: This is an alternative to conventional antibiotics that is all-natural and is safe for healthy gut bacteria.
Q: What does Plantbiotic do?
A: Plantbiotic boosts your immunity, improves digestion, supports antibacterial, antiviral, antifungal, antiparasitic and anti-inflammatory functions in the body.
Q: Why is Plantbiotic different from other supplements?
A: Plantbiotic is a one-of-a-kind, all-natural supplement formulated with our proprietary blend of ingredients and process, which boosts your gut health.
Q: Is Plantbiotic dairy-free, soy-free, gluten-free, nut-free, sugar-free and Vegan?
A: Yes. Plantbiotic is made without dairy, soy, gluten, nuts and sugar, and is tested to be below detectable levels. It is completely Vegan-friendly too.
Antiviral
Antifungal
Antiparasitic
Antibacterial
Immune boosting
Anti-inflammatory
SCIENCE BACKED SUPPLEMENTS

We source only the BEST Wild Crafted Plants and Materials

Our Growers Sustainably Harvest the Finest Raw Ingredients

We 100% Money Back Guarantee our Lab-Certified Products

You Get ALL the Natural Health-Boosting Benefits and MORE!
Customer Reviews
Planbiotic
Planbiotic saved my life from chronic neurological Lyme disease!